Workbenches // Workshop Benches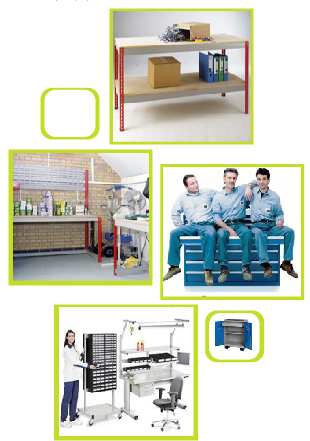 We cater for the highly sophisticated motorised Workbenches to the more basic solutions. Available in a variety of sizes, all our industrial furniture workshop equipment is made to ISO 9001 and 14001 certification. We are a key supplier who integrate, & supply warehouse storage equipment, solutions, & warehouse planning together with well designed professional level industrial storage, workshop equipment, & workbenches:
Assembly Workbenches
Our assembly benches range from the basic to professional, with a variety of bench sizes custom built to your specification. Our workbenches can be built to hold lighting, tool holders, tools, power supply units, monitors, keyboard and mouse, magnifiers, shelves and binning units.
Packing Benches
Available in a variety of sizes, packing workbenches are built for ease of use, & are aimed at maintaining efficiency for the operator through ergonomic design which places material storage right at their fingertips.
ESD Workbenches
ESD workbenches for electronic assembly includes anti static benches, or ESD protected benches, & offer full protection to the electronic components being assembled.
Anti Static Workbenches
Basic Workbenches
Basic benches built for general use – 6′ 0″ x 3′ 0″ x 3′ 0″ under £120 delivered – Assembly within 5 minutes – No nuts/bolts – Heavy Duty 280kgs – 5 day delivery
Steel Top Workbenches
Engineers Workbenches
Heavy Duty Workbenches
Our range of Industrial furniture, workbenches, workshop equipment lockers, & warehouse supply are built to accommodate heavy loads, & are available in various finishes for the bench tops.
Workshop Equipment
We will both design, & install the workshop equipment storage for you, to your exact specifications. JJ Storage have a 420 page catalogue which is filled with everything you will ever need for your workplace, or workshop – a good tool for reference.